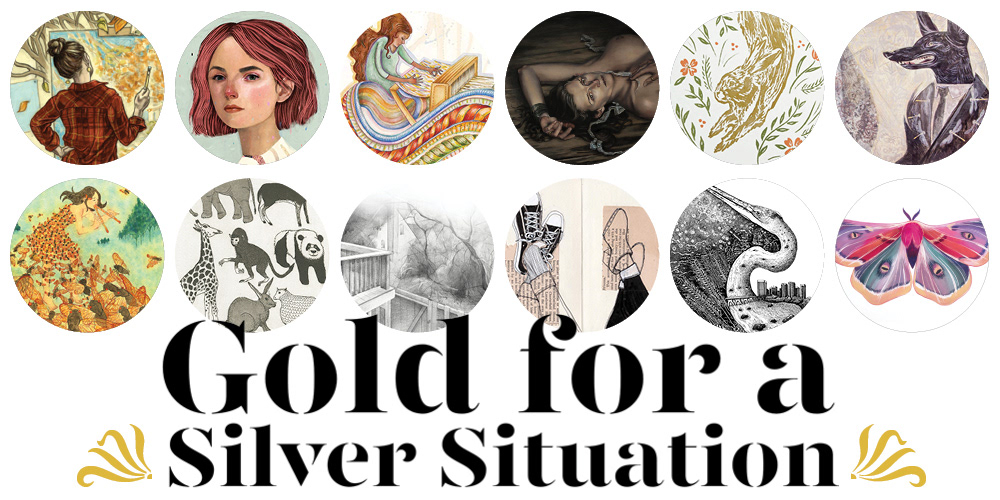 I curated this show that ran January 5 - 28, 2018 at Gallery 5, in Richmond, Virginia.
Former New Yorker and Vanity Fair editor Tina Brown once noted that, "women have always had to be gold for a silver situation" - to work harder and be better, just to be classed amongst the pack. Today, even as there are more and more stories calling for art that speaks to women's personal lived experiences, commissioning work from a woman can be an afterthought - despite the incredible talent and intellect amongst women artists.

Representation is important. Many women who work in illustration and narrative art didn't have mentors to look up to who looked like them, whose lives looked the way they imagined theirs to look. The problem is many-fold for queer folks and women of color. These twelve Richmond artists are a small slice of what women are bringing to the field, and their work makes clear, they should not be considered an afterthought.